Investeringen
In 2016, private equity and venture capital firms invested a total of € 3.7 billion in 365 Dutch companies. About 87% of the investments that companies received from private equity and venture capital firms was less than € 5 million. An investment of up to € 5 million is typically made in a start-up or a fast-growing SME.

This total comprises investments in young and fast-growing enterprises (venture capital) as well as mature companies (private equity). Owing to this diversity, it is more informative to examine different areas of the market.

All figures shown are so-called market analyses, i.e. investments in and divestments from Dutch companies by domestic or foreign private equity or venture capitalfirms.

Information from 1989 onwards on the activities of private equity and venture capital firms registered in the Netherlands can be found in the archive's industry analysis.

The methodology underlying the research, definitions used and the corresponding data files can also be found in the archive.



---
Go directly to: ▻ Financing Stage ▻ Investment Size ▻ Buyouts ▻ GP domicile ▻ Type of investor ▻ Sector ▻ Region




---
Companies have different financing needs at every stage of their lifetime. Private equity or venture capital firms can play a role in every stage of a business. In the early phase there are various forms of venture capital (for instance, seed, start, or later-stage venture financing); in the mature phase the financing usually involves (management) buyouts and growth financing. A private equity firm can also finance a rescue/turnaround later in a company's life cycle.

The difference between later-stage venture financing and growth financing is that, in the case of later-stage venture financing, there is not yet any fully developed business model or product, but investments are made to bring this into development (start-ups). In the case of growth financing, there is a fully developed business model and product, and investments are made, for example, for scaling up purposes (scale-ups).
---
Historically, more than 80% of the total investments made each year by private equity or venture capital firms in Dutch companies amount to less than € 5 million in equity. This is 98% in the specific case of venture capital and 51% for buyouts. An investment of up to € 5 million is typically made in a start-up or a fast-growing SME.
---
Private equity operates in an international context, particularly in the buyout segment. In this context, the classification of investment size is different to the one commonly used in the Netherlands. If this classification is used, then it is clear that private equity firms have again been more active during 2015 in the larger buyout segment by financing six buyouts worth more than € 150 million.

When debt and the inlay of investors other than private equity firms (e.g. co-investing LPs) is also taken into account, then the transaction value of Dutch company buyouts totals € 5.6 billion. This is a small decline in comparison with 2014 when this figure totaled € 6 billion and was the highest amount since the boon years 2008 (€ 6.6 billion) and 2007 (€ 15.7 billion).
---
In the early as well as in the mature phase, Dutch companies are interesting for both local and foreign private equity or venture capital firms. A foreign vemture capital firm can, for instance, help a start-up grow in a specific new market.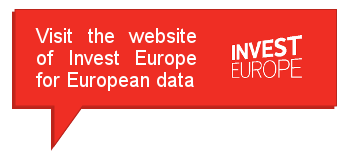 Also in the private equity segment we can see that Dutch companies can count on the sustained interest of foreign private equity firms. The additional increase is partly accounted for by the fact that some foreign markets are showing signs of overheating, making company valuations in the Netherlands more attractive for these parties. Yet it is primarily due to the fact that a foreign party can help a Dutch company to internationalise and to grow in new markets. Foreign parties are primarily involved in the larger private equity transactions.
---
CVC
Corporate venture capital represents a small but growing group among private equity firms. Because large companies are indeed partly dependent on the innovations that venture capitalists finance, and as they have fewer and fewer traditional research departments at their disposal, they are increasingly opting for the venture capital model.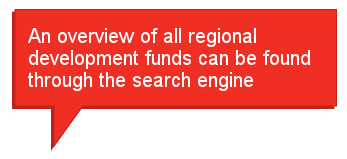 Regional Development Fund
The regional development funds* are important for the financing of young companies. Their goal is to stimulate regional economies and they have a government as a shareholder. In general they compete either barely or not at all with regular private equity or venture capital firms. They can therefore focus mainly on riskier small investments and, in a subsequent investment round, they generally cannot co-finance such large amounts as other parties. In 2016 they invested in 150 companies, of which 124 received a form of venture capital. These were a total of 159 separate investments, of which 129 are classified as venture investments. The remaining investments mainly involve growth capital. In 2016 a total of 286 venture investments were made, of which 56% are made by regional development funds. They invested a total only € 58 million, of which € 40 million was venture capital, 22% of the venture capital total.

Regional funds are usually obliged to co-invest with regular private equity or venture capital firms and are therefore important in kick starting many early stage investments.
---
Private equity or venture capital firms often specialize in specific sectors, especially within the venture capital segment. For this reason, health care and biotechnology are traditionally well-represented in venture capital investments. Large incidental investments in specific sectors can, however, lead to large yearly shifts in venture capital as well as private equity.
---
By examining the regional distribution of investments, it can be seen that investments concentrate in specific regions. This is partly explained by the fact that certain regions house more head offices (only head offices are registered) and that not all company locations are known, but it does not fully explain this. This is the reason why the regional funds play such an important role. Because the developments can fluctuate considerably from year to year, an average is shown.